Was presented on
Oct 14-16, 2016
Two seemingly harmless little old ladies just love to play host to lonely little old men.
But, how to explain the 13 dead bodies in the basement?
Drink in the sheer genius of this treasured Broadway comedy!
A fast paced comedy, with filled with  dramatic charges, interrupted romance and a house full of murderers!
You might die laughing!
Presented at the Meyer Theater on the
campus of the Monroe County Community College
at 1555 S. Raisinville Rd. Monroe, MI 48161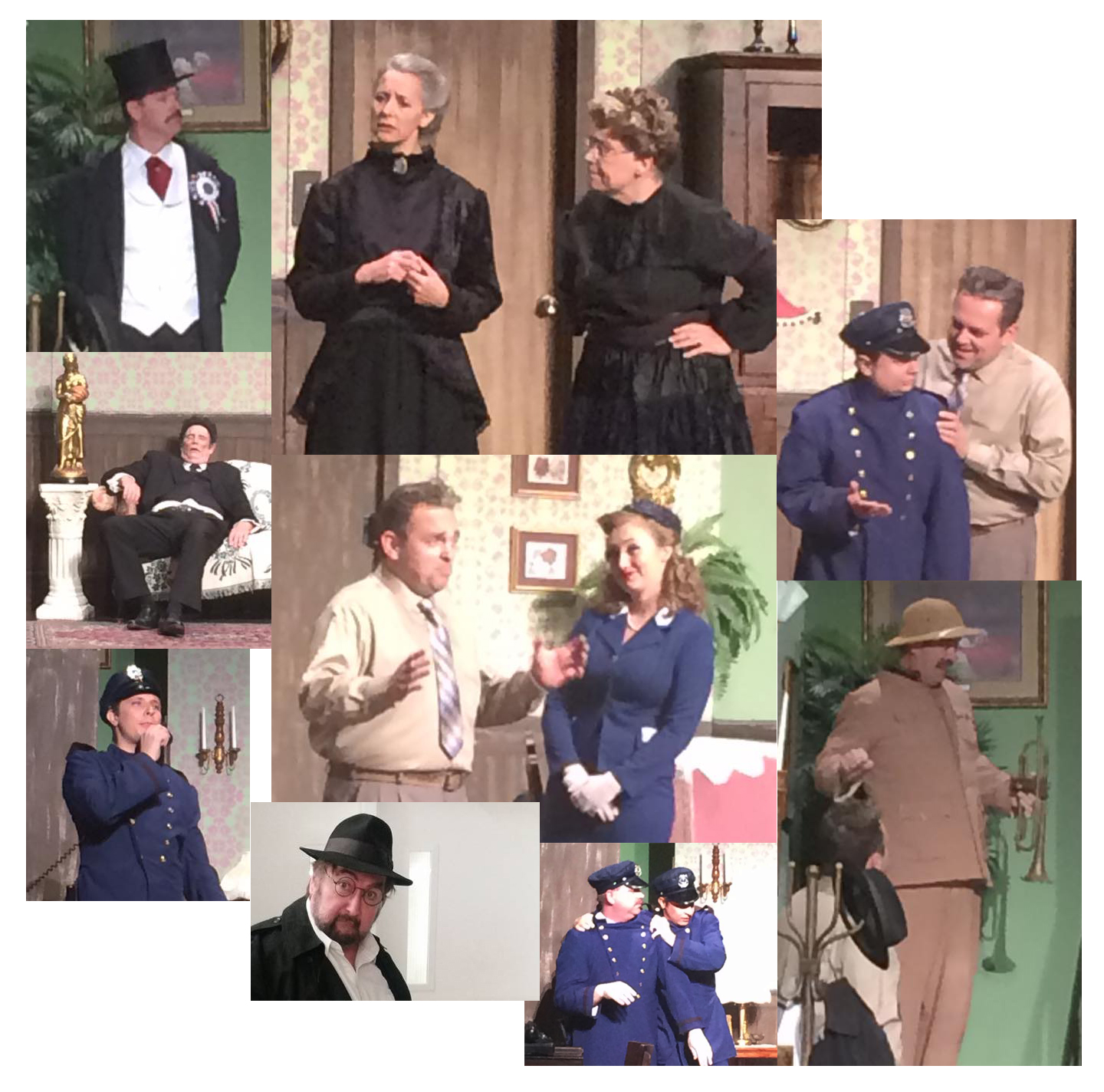 Cast:
Abby Brewster: Valinda Jonas
The Rev. Dr. Harper:  David Morgan
Teddy Brewster: David P. Wahr
Officer Brophy: Jason Basile
Officer Klein: Michael Vandeginste
Martha Brewster: Kathleen McBee
Elaine Harper: Brianna Morgan
Mortimer Brewster: .Ronald Roberts
Jonathan Brewster: William McCloskey
Dr. Einstein: Robert Yoman
Officer O'Hara: Cary Walsh
Mr. Gibbs / Lieutenant Roony: Jeff Finley
Mr. Witherspoon: Norb Nowak
PRODUCTION STAFF
Director: Brad Bowman

Producer:Sarah Nash
Asst. Director:Ashley Powers
All information is subject to change without notification. This includes, but is not exclusive to shows, show dates, show times, show locations, ticket prices and ticket availability. Our policy is no refund on tickets. Ticket exchanges are possible in advance of performance, based on availability