Was Performed On February 17 & 18, 2018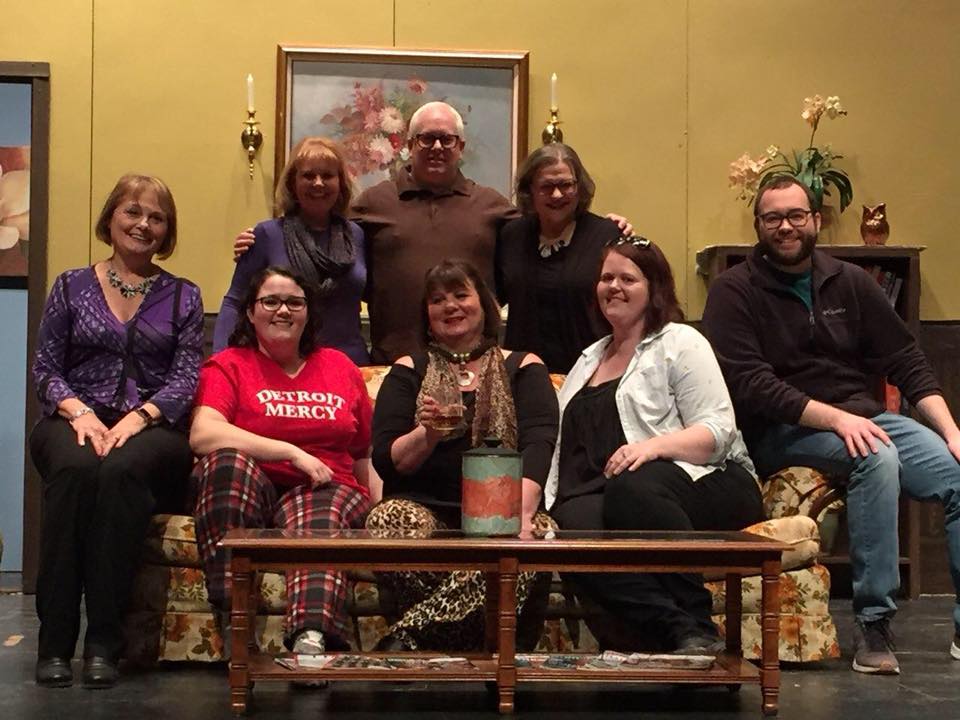 When the biggest highlight in your life for the past 30 years has been your weekly bridge night out with the "girls," what do you do when one of your foursome inconveniently dies? If you're Connie, Leona, and Millie, you do the most daring thing you've ever done. You "borrow" the ashes from the funeral home for one last card game, and the wildest, most exciting night of your lives involves a police raid, a stripper and a whole new way of looking at all the fun you can have when you're truly living.
Show Dates and Times
Saturday, February 17th at 7:30pm.
Sunday, February 18th at 2pm.
Main Stage performances were presented at the
Monroe High School, 901 Herr Road, Monroe, MI 48161
Cast
Tavala Luciow as Rachel Ann
Carol Sliwka  as Connie Harland
Roxanne Cangealose as Leona 
Kathy Vanderbush as Millie 
Joshua Bender as Bobby/Policeman
Director:  Andrea Hubert
Producer:  Brent Huber
Exit Laughing by Paul Elliott is presented by special arrangement with Dramatic Publishing.