Scholarship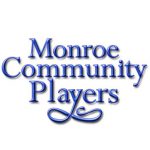 William D. Smith and H. Marie Betrus Smith Scholarship for the Theatrical Arts
The purpose of the scholarship is to enhance the performance quality and technical aspects of theater arts for Monroe County residents. Many actors train at length in special programs, conservatories, universities or colleges to develop their skills. To promote the highest level of accomplishment, the scholarship will fund the mastery of textual interpretation, voice, and movement. Technical awards are considered when portfolios are submitted with the application.
William D. Smith and H. Marie Betrus Smith Scholarship for the Theatrical Arts
Deadline for the 2018 Smith Scholarship was March 1st, 2018

All ages should consider applying – 7 to 70. If you have been in a show this season, your audition may be waived. Technical awards are considered so if you have been active backstage, consider applying as well. Note your production role and the approximate number of hours worked to be considered for an audition waiver as well.
A maximum of $500 is awarded each year.
Click below to download the PDF (2 pages)